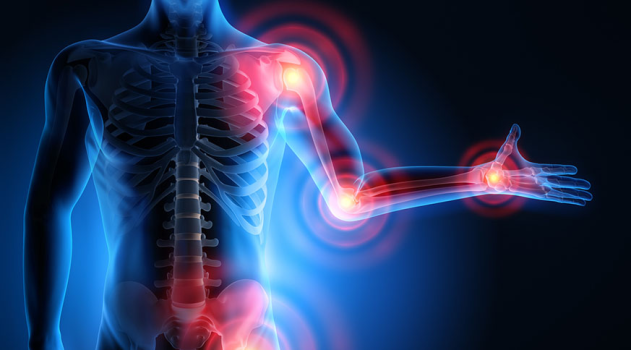 Rehabilitation of damage caused by "Achilles tendinitis"
Rehabilitation of "Achilles tendinitis" damage using Medicafarm products
THE STANISH PROTOCOL
Numerous runners suffer from a form of tendinitis known as "Achilles tendinitis". The Stanish Protocol can be practised using MEDICAFARM products.

PHASE 1 :
Relaxing massage of the triceps (calf) with Muscle and Joint Relaxation Oil, which prepares the muscle for work and contains essential oils with decongestant, anti-inflammatory and soothing properties.

PHASE 2 :
Stretching the triceps (5 repeated movements of 20")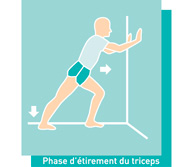 PHASE 3 :
Strengthening phase
Strengthening is performed with the forefoot placed in the edge of a step. From this position, the movement involves stepping up with both feet and then descending again with the braking movement on the injured limb only. (See diagram, carry out 3 series of 10 repeated movements). In practice, the protocol is carried out over a 6-week timetable, with a variation in speed and an additional load on the damaged calf.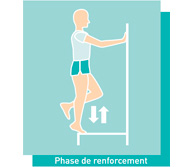 PHASE 4 :
A further triceps stretching phase.

PHASE 5 :
Chilling the tendon.
To be carried out using a simple wrap with Ice-Effect CRYO-ARGIL treatment oil. This helps considerably relieve and reduce tension in the muscle being worked on, thanks to the ice effect. For more information on the occlusive wrap technique using CRYO-ARGIL treatment cream.